Architects can Bring Media to Every Corner of a Homeowners Space
November 30th, 2017 12:00am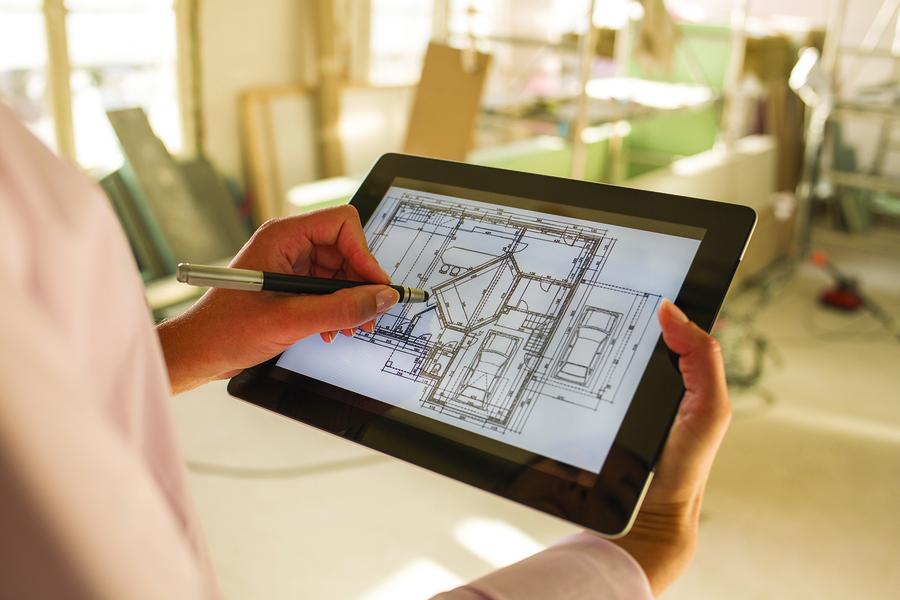 The Basics of Properly Distributing Audio and Video
Homeowners these days want the latest home technology services – and audio video distribution is usually high up on their lists. If you're a builder or architect in the Phoenix, AZ area, you might be getting lots of questions over these new smart technologies.
Now you can assure your clients that they are receiving the top-notch audio and video service for their home. Read on to learn the ins and outs of integrated audio and video.
SEE ALSO: WIRING A NEW HOME FOR AUDIO VIDEO DISTRIBUTION
4K Ultra HD Resolution
Homeowners no longer have to watch their film and TV show collection in blurry, standard resolution. Now that the unbeatable 4K Ultra HD is available, you should offer nothing less to your client.
They can sit as close to the screen as they'd like, and virtually see zero pixels. The resolution is so great that it always creates an immersive feel for anyone watching it.
There are two options for 4K – a flat-screen TV, or a roll-down screen and projector combo. Both work incredibly well, and both have their benefits. It all depends on what aesthetic and function your client is trying to go for.
A flat-screen can stay mounted on a wall, marking any of the rooms as sources of entertainment when in use. It can easily camouflage itself by showing artwork or a mirror when nothing is playing on it.
In a similar way, the projector can descend from the ceiling, with its screen also rolling down at a press of a button. Projectors can make viewers feel like they're right in the movies, giving everything a cinematic touch. Then, when then the viewer is done, the equipment can disappear and conceal itself completely.
Audio and Video in Every Room
One of the many highlights of integrated audio and video is that it isn't only for just one media room or dedicated home theater. In whichever rooms there is a flat screen or projector, then the centralized system can reach it.
Homeowners can enjoy watching a film in bed in the morning, continue while they cook in the kitchen, and even bring the media outside with them and finish up their movie on the patio.
If the wring and installation process can happen before or during construction – which is the ideal times – it'll be that much easier to store all of the equipment in a far-off closet or space, and make everything connect seamlessly.
This way, your client only knows the joys of audio video distribution, and none of its clutter and disarray.
Operate with Any Smart Device
You can make everything simpler for a homeowner by streamlining everything back to one source. They'll be delighted that they can use their smartphone, tablet, remote, or any other smart device to control their media.
When a system is so user-friendly, it won't be a learning curve for them and less difficult for you to have to explain and operate for them. Now there will be less time stressing, and more time enjoying for everyone.
Audio video distribution is a great addition to any smart home – bring it to your clients' space today with ease and full knowledge of why it's an ideal service. If you'd like to learn even more about this smart technology, then feel free to give us a call or even to fill out our quick contact form.
Our team would love to hear from you!