5 Must-Read Guidelines for Designing your Landscape Audio System
October 5th, 2017 12:00am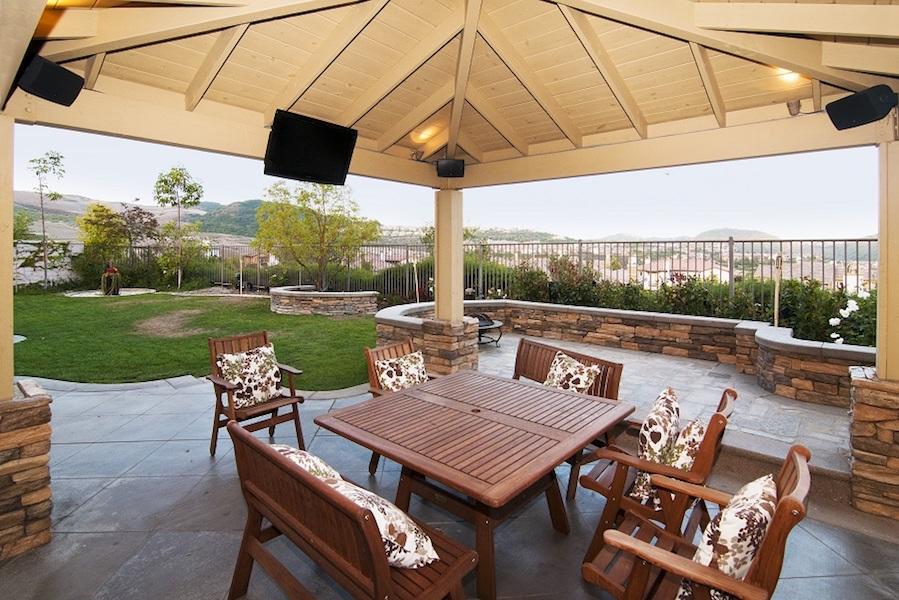 Tips for Planning the Ultimate Outdoor Listening Experience
With autumn kicking into full swing, the outdoors is often the most pleasant place for you and your family to enjoy together. Setting up music to stream throughout your backyard can set the mood and ambiance for your day's activities. You want complete control, and to hear it where you like it. Investing in landscape audio for your Paradise Valley, AZ property ensures that you have high-quality audio for all your outside fall activities. We've put together 5 vital guidelines for perfecting your outdoor entertainment this season.
SEE MORE: Wiring a New Home for Audio Video Distribution
1. As You Like It
Any designer can tell you: it's all in the planning. The most important aspect of setting up any type of installation and layout is certainly figuring out the basics before getting started. For your impeccable party or fall get-together, deciding where you specifically want to play music or what other auditory details you'd like is essential before the installing takes effect. Knowing where every speaker and structure will be put in place will make the process all the more easy.
2. Design Away
It's crucial to know the design that best fits your plans and your space. You want to maximize every corner and wall to boost your audio and help it operate to its best ability. Placing speakers facing away from your home or in angles that limit the sound to small areas may create weak audio for you and your guests. With the proper design plan, you can choose to place speakers accordingly to create the ultimate high-quality landscape audio system.
3. Choosing the Best
You need the best equipment and products to guarantee the best audio experience. Choose the highest quality speakers that you can hide amongst your other landscape décor to make a seamless design. With weather-resistant speakers, you won't have to worry if the huge rainstorm coming your way will sour tomorrow's plans. Your equipment will be taken care of and ready for use the next time you want to enjoy grilling or tailgating outside.
4. Linking it Up
After the preplanning and designing, you need to make your system user-friendly. You can link up your outdoor audio to your home AV system, and then easily access everything you would normally have indoors. By linking to your indoor sources, you can now see your entire media library, and pull up your favorite song for everyone to listen to while you hang out on the patio.
5. All Under your Control
Managing and operating your system can all be done from any device of your choosing. You can pick water-proof remotes, in case you predict one will take a dunk in the pool. Or, if you want to handle everything from one place, set the controls from your smartphone, so you can simply press one button and manage all your audio from there.
The great outdoors are right in your own backyard, and listening to tunes there can now be easier than ever. To learn more about installing landscape audio in your Arizona home, contact us at (480) 545-5050 or online.