What's Possible with Smart Home Control?
June 22nd, 2017 12:00am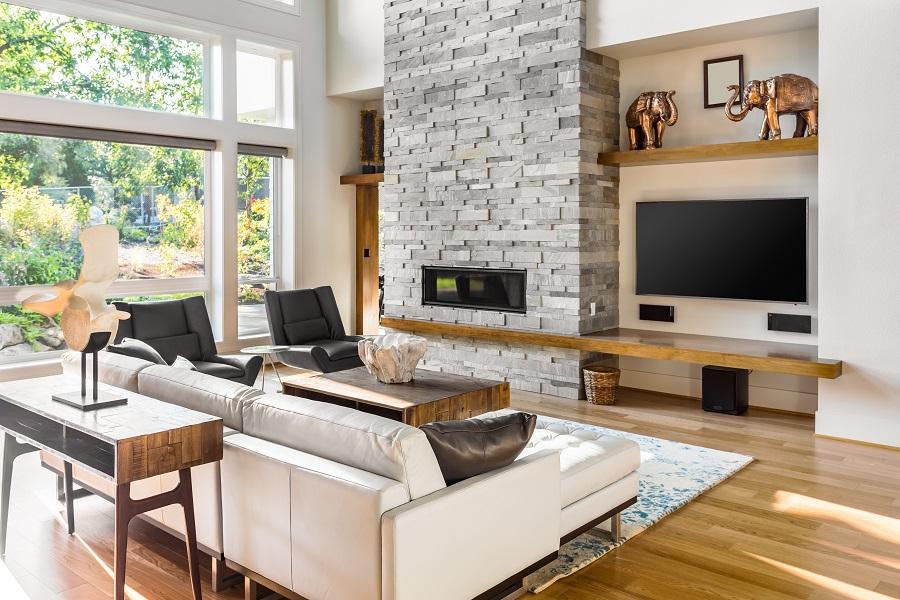 The Facts Behind the Efficiency and Convenience of Smart Homes
Automation makes it possible to make changes to a home's lighting, shading, entertainment settings and much more at the touch of a button. Simplifying the way you control your electronics is a huge aspect of the growing success of the smart home market. From touch panels and remotes to your smart devices and voice control, there is the right option to intelligently control any space. If you're a homeowner, builder, or designer in the Scottsdale, AZ area, it's time you acquaint yourself with what smart home control can do for you. To learn more about the effects of this technology in three distinct home spaces, read on.
The Bedroom

We'll begin our tour where you begin your days: in the bedroom. One of our favorite aspects of smart home control is that it doesn't necessarily imply action, your technology can automatically and intuitively adjust to your lifestyle. For instance, by programming your system with your morning preferences, you can use your home as an alarm clock. When it's time to wake up, your favorite music can play just loud enough on the home audio system. At the same time, the motorized shades can open to let in the sunlight. Plus, your lighting control system can illuminate along predesigned paths that lead you into your bathroom or the kitchen and into your day.
The Kitchen
Once you're in the kitchen, have you noticed that there are often harsh glares when you're cooking? Utilize solar sensors that track the progression of the sun to prevent this. When extra light starts coming in through the windows, the motorized shades will automatically descend to prevent any nuisance light.
We also think voice control is a great option for the kitchen. When your hands are messy from cooking, you might not want to use them to turn on the audio system or dim down the lights. When you incorporate a voice recognition system into your smart home, you can just ask your technology to adjust itself.
The Media Room
In many media rooms today, homeowners have multiple remotes. One adjusts the volume; one changes the channel, and so on. Smart home control can consolidate all of these into one system. With a smart universal remote, homeowners can adjust not only their entertainment systems but also their lighting, shading, and temperature. Homeowners are only limited by what they've integrated into their smart home system.
Homeowners can also create preset "scenes" that correlate to the different ways they would like to use the space. For instance, movie scene would lower the lights, close the blackout shades, start the television and audio with the touch of one button. The use of scenes makes it simple to switch from one activity to another, so homeowners can have a truly multi-purpose media room.
The simplicity of smart home control means that all types of homeowners can easily utilize advanced technology. To learn more ways to utilize smart home technology, contact Automated Environments or visit us in our showroom.